A Quick Run-Down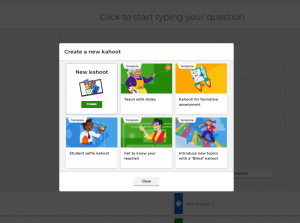 Kahoot! is a game-based learning platform that can be used for formative assessment in classrooms. It is becoming popular in secondary schools and has potential to be useful for all teaching disciplines, and even out-of-class activities like coaching, field trips, and anywhere that students have their phones (which is, let's be honest, all the time). So far, Kahoot! has gained a billion players in the six years it's been around.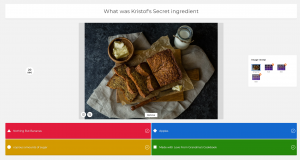 In Kahoot!, teachers create a quiz and students are able to access and answer the quiz questions on a mobile device or tablet. Each student's score depends on both who answers first, and how long it took to answer (time elapsed).
A recent study showed that students given either a single Kahoot! game or several games in a few weeks had the SAME level of increased engagement and interest in the class (Wang 2015).
Pros
It doesn't have to be a competition between individuals. Students can work in teams.
Adding some good-natured competition is a good way to keep students engaged and encourage them to have fun with classmates they might not talk to normally.
It lets the educator get a quick 'pulse' from your class in terms of comprehension, preconceived notions about a topic, or how students feel they are progressing.
Cons   
You need to set it up and make sure all your students have access to a phone or tablet. If some students don't have access to a mobile device, you will have to provide tablets.
You need wifi (or data) to use it, and if you're in a place where wifi is spotty, it might not work. James even mentioned that sometimes a team can lose the game just because they're sitting in the corner of the room with the worst reception, which isn't fair.
Students can create their own usernames, which leaves it open to inappropriate language. That said, you can turn them away if they try to sign up with a name you don't approve of.
Let's Give It a Try!